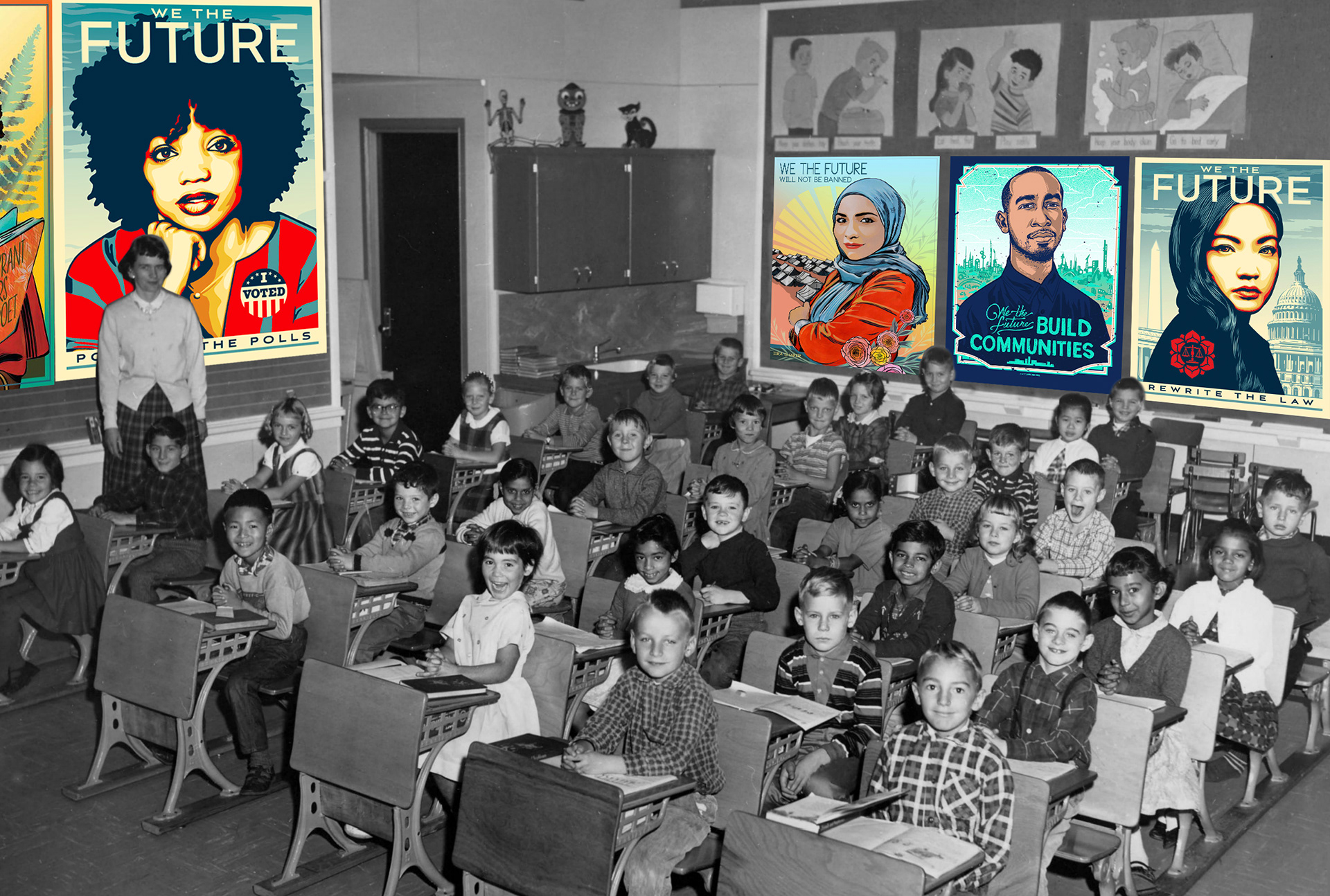 Campaign Design | Branding | Merchandise Design
Amplifier is a design lab based in Seattle that builds art to amplify the voices of grassroots movements. Working in community, Amplifier builds symbols, language, and distribution strategies that change national narratives. Amplifier flips artists into activists and observers into
The 

We The Future

campaign is the second phase of Amplifier's record-breaking

We the People campaign

, the

We the Future

campaign showcases ten young leaders representing ten diverse movements, each already building us a better world.  In the 2018-2019 school year, Amplifier successfully distributed free art and lesson plans created by these young leaders and their movements into over 300,000 students classrooms nationwide. In a time of uncertainty, these icons show us a path forward, and they show us that the Future is already here.
For this campaign I headed up designing the lesson plans distributed to the Amplifier Educator networks. These lesson plans contain resources for one to two day sessions for learning on topics such as criminal justice reform, disability justice, environmental justice, and many more. In collaboration with organisations such as Performing Statistics, Earth Guardians, and many more, the content inside these lesson were created by 10 young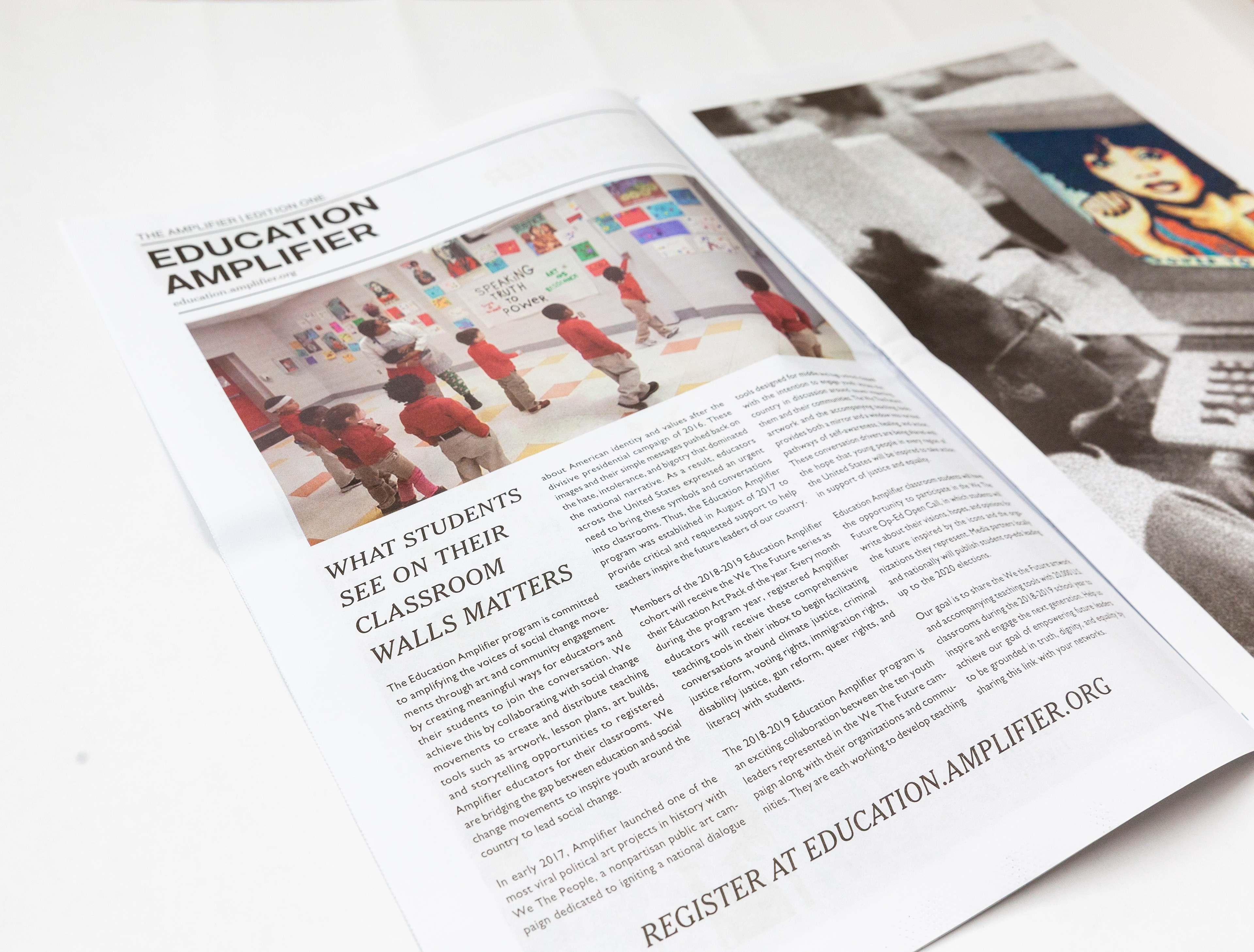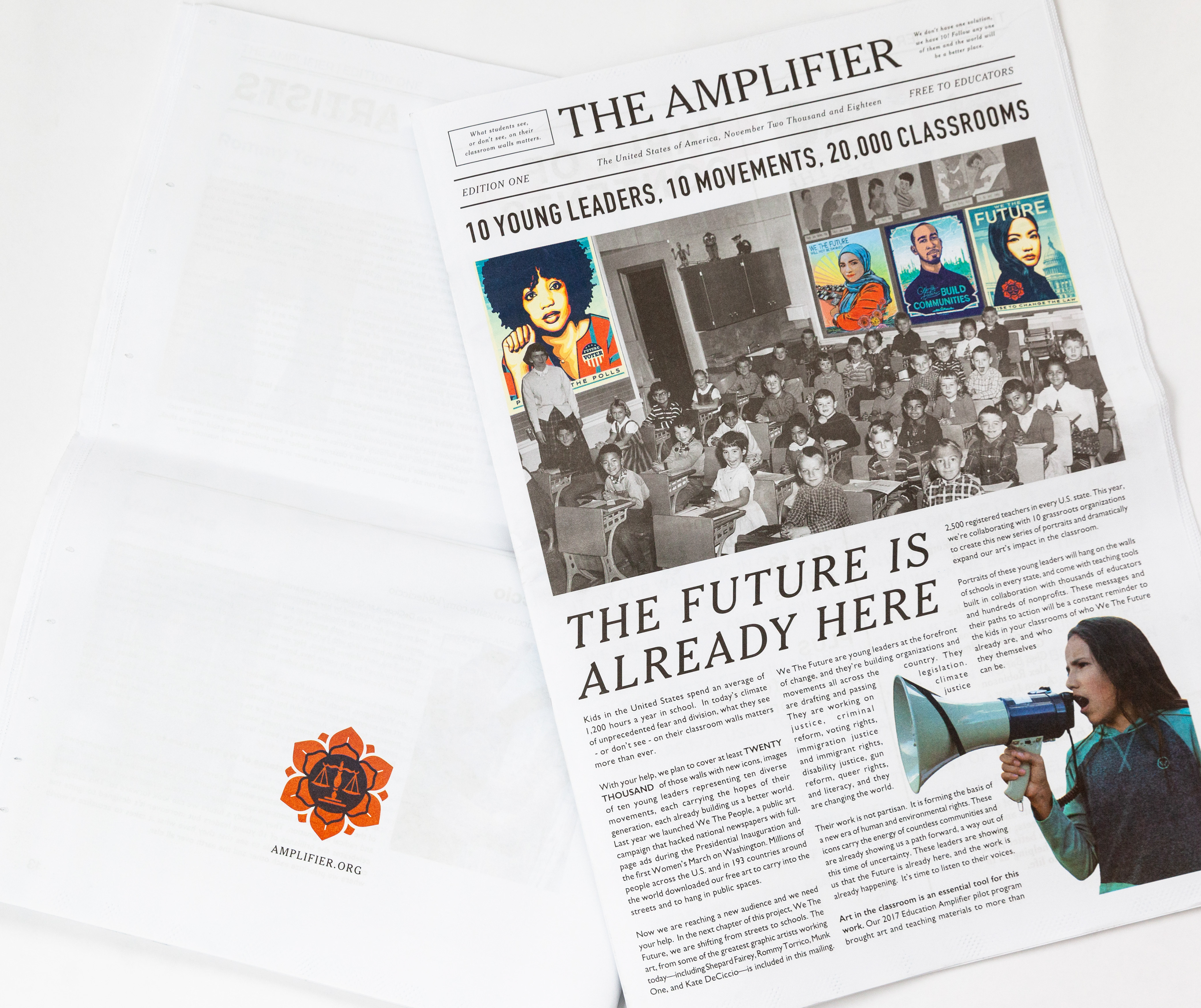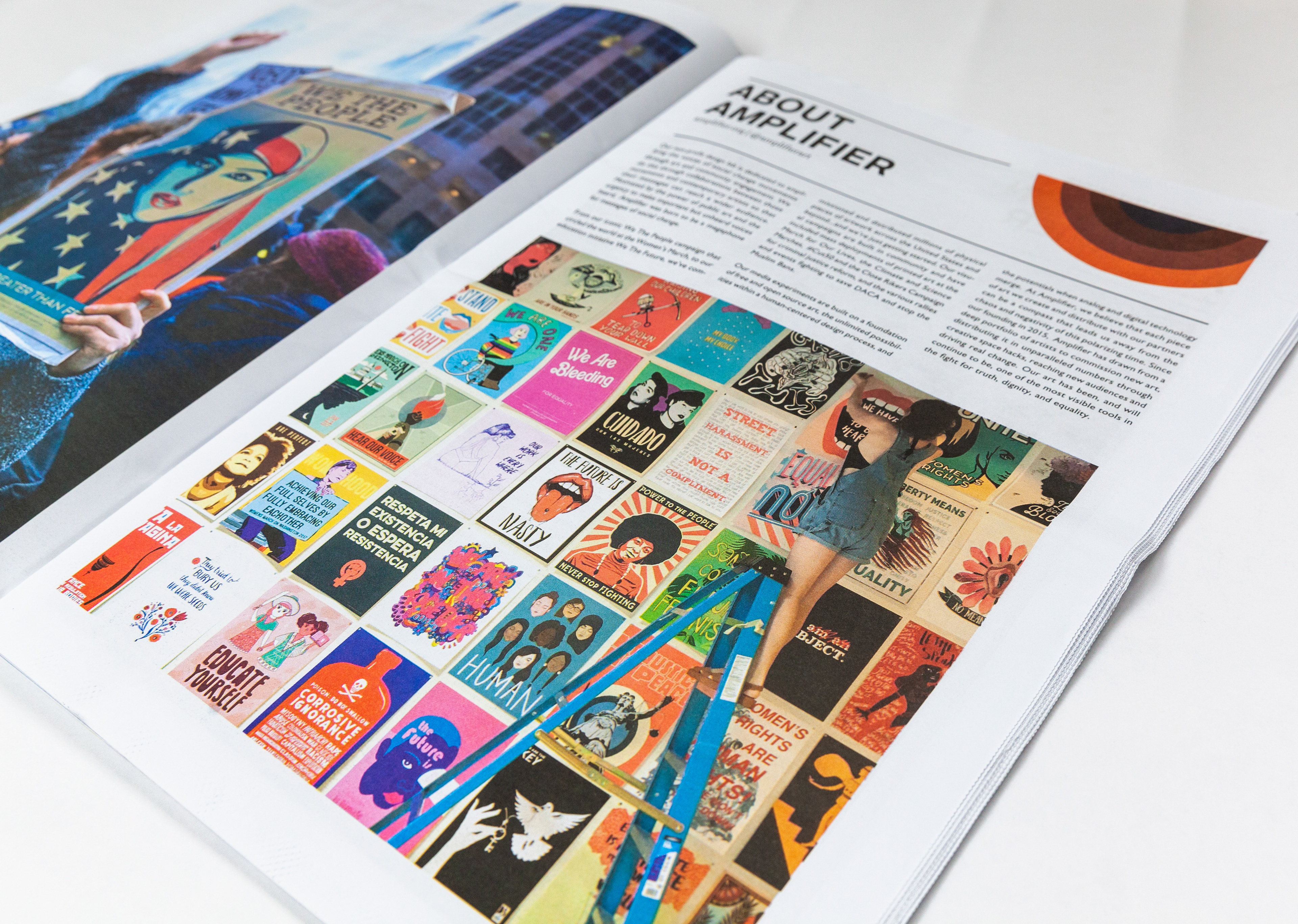 Along with the lesson plans, newspapers were created with full size prints of the 10 artworks depicting the young leaders of the campaign. 
all photos credit to amplifier.org